Less than a year after the release of his first album, Actual Life (April 14 - December 17 2020), Fred Again .., Fred Gibson, has already released his sophomore album, Actual Life 2 (February 2 - October 15 2021). The second record – like many aspects of his production – recounts a natural, yet deeply personal, development through a turbulent chapter of life. It contrasts his first album beautifully. While Actual Life revolved around uncertainty, shared distance, and his personal loss of a loved one, Actual Life 2 is a declaration – to his audience but more importantly himself – that this year has been a year of growth through acceptance, a time in his life where family, friends, and music has touched and began to heal him in ways he never would have imagined. Actual Life 2 is his statement to everyone working through their own pains – notably the loss of others – to forgive themselves and learn to love again.
For those of you who don't know, Fred Gibson has only recently burst into the music scene with his own productions. Prior to Fred Again.., he has collaborated with artists such as Ed Sheeran, Stormzy, and the xx. I couldn't be happier that British ambient music legend, Brian Eno, pushed Fred release music under his own name.
Actual Life 2
Like his debut album, every track on Actual Life 2 boasts his iconic musical device: the incorporation of sounds and messages of everyday people. Where the two albums differ reside in their narrative and execution. This album is split into two acts. Act One is his reflection of a tragedy in his life. Last year, he lost someone extremely dear to him, and it was not until this year that he began to work through this loss. Act Two is his process of healing, a window into how he has brought people back into his life and the marvels that has done for him.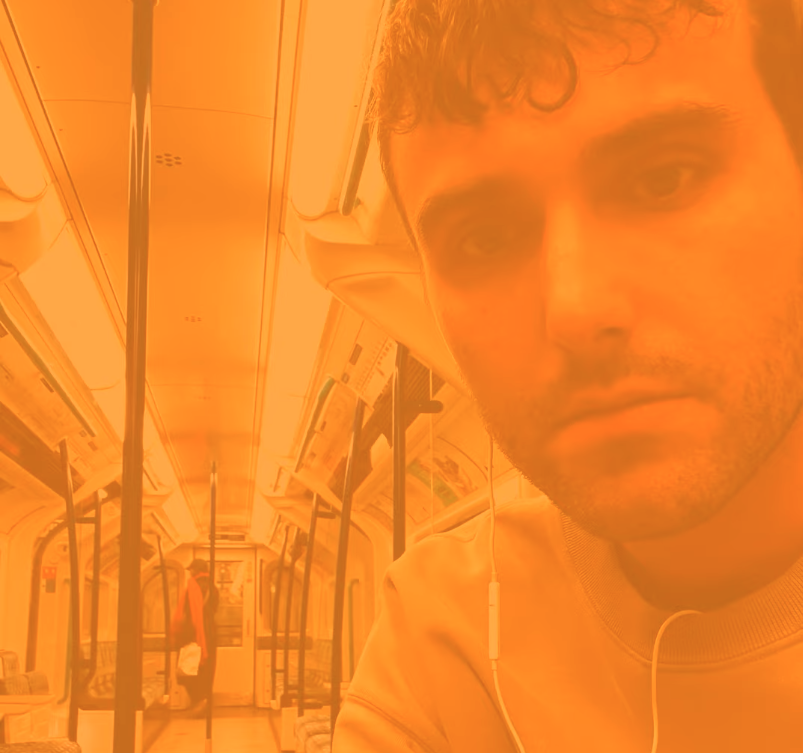 Album cover of Actual Life 2
The first few tracks of the album showcase the initial stages of his grief – his personal frustration, sadness, and regret. At the very start of "Roze (Forgive)", he says, "[He] cannot shake the feeling of [not seeing her again]" and adds later in the song that "[He] couldn't do for [her] the things [she] wanted to." The oddly upbeat beat and lyrical strings make us want to dance and cry alongside him because we all know how it feels. We all know how it feels when we know we could've been better to and done more for someone else. "Gigi (What You Went Through)" holds the same underlying message but discusses the theme of grief a little differently. Another upbeat track with regretful lyrics ("I need to leave you alone." and "It's too late … to swear you're in my life") chips away at a self-imposed barrier to his emotions. "Kahan (Last Year)" is that deep, long breath you take after watching a heavy movie. "It was every night. Stay up, breathe in, breathe out … I'm still trying to walk it out." It's start of his acceptance. "Tate (How I Feel)" – with samples from cover of Chasing Cars by Snow Patrol and a song he worked on with Headie One – is his rumination of his prior emotions, his delibrations on pain past and desire for a hopeful future. And at long last, after what I presume was months and months of personal growth for Fred, we reach "Hannah (The Sun)", an inflection point in his life but also the album. Upbeat and hopeful, we begin to embrace Fred, for he is back and ready to sing and dance with all of us again.
"We gon make it thru." - Carlos
As wonderfully meditative the first act is, there is so much to appreciate about the second too. Right away, in "Carlos (Interlude)", and also a few tracks later in "Marco (And Everyone)," Fred gives us the callbacks we've grown to love. It's as if he's reminding us that our friends and family have always been there, have always been ready to help where they can. "Faisal (Envelops Me)", "Tayla (Every Night)", and "Tanya (Maybe Life)" provide a crescendo and gradually transform the feeling of hopelessness into one of happiness and acceptance. After the build up – dramatically developing base lines – in "Marco", we're finally rewarded to "Billie (Loving Arms)". This song feels like hugging your best friends in a lively, downtown bar after 15 long and arduous years. Embracing the message of the famous 90's track "Your Loving Arms by Billie Ray Martin", this track illuminates the dark tunnel of life we trudge through, reminding us to cherish the hard-earned intimacy of our closest friends.
"I won't feel the same when I hear your name"
Despite all the singing and dancing, Fred wants to keep us grounded; that euphoria doesn't last forever and the trials we experience never leave us but make us who we are. "Mollie (Hear Your Name)" is that gentle, sonic reminder. Fred wants us to know that he will never forget his late girlfriend, and he yearns to talk to her just one more time. It's him coming full circle with the pain – his acceptance of who he is and what has happened. There's that moment when you finally reach a turning point emotionally on a loved one's passing where talking about to yourself or others no longer cripples you but instead can empower you.
"You alright, my love? I know there's been a lot of reasons to stop. I pray you haven't done that. Forgive yourself now." - Fred Again.. '21
Ratings
Now, for the part people actually care about. My numerical ratings for various aspects of the record – musicality, creativity, message, personal resonation, and an overall score. The final overall score is a Luke Chui weighted average of the other four ideas, a cooool composite of sorts.
Musicality: 9/10. Fred is a master of the craft, and this album is further indication that he continues to drive the needle of what modern music is. The production is fantastic and the mixing might even be better.
Creativity: 9/10. Developing on his first album, he continues with his trademark sampling of friends and strangers alike. Likely the biggest believer that every human has something beautiful to share with the world, Fred transforms the humdrum into drumkits. No one is doing what he is, and I doubt that anyone can.
Message: 9.5/10. Anyone who has experienced the pain and frustration of losing a loved one can find something in this album. His personal reflections burst through every measure, inspiring his listeners to find the light at the end of the tunnel.
Personal Resonation: 8.8/10. On a sombre note, this year has not been the easiest for me. I've spent a lot of time thinking about what I want in life and distanced myself from many friends. This album speaks to those struggles and has shown me the power of strength in numbers.
Overall: 9.2/10. Actual Life 2 is a fantastic album. I don't think this album could have released a better time. 2021 has tested me. It's broken me down, but also whispers in my ear what I really want to achieve in this life. This record tells me, and everyone else, that we're not alone. We gon make it thru …
You may think to yourself, "Damn, that is a huge rating for a first album review." Yes, you're right. But, please, trust me when I say this. His work speaks for itself. I can't wait to see him perform live next week.
---
Cover Photo: Fred "Fred Again .." Gibson in the London tube
---